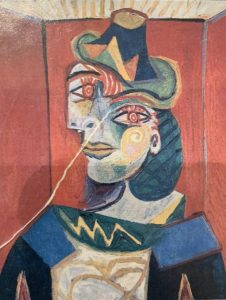 Pablo Picasso
Buste de Femme, 1939
Starting 29 March 2021 and coinciding with the opening of Art Dubai 2021, The Workshop Warehouse in collaboration with BOCA and Fann A Porter are pleased to present an exclusive selection of limited edition prints and serigraph of artworks by Pablo Picasso and Salvador Dalí – two of the 20th century's greatest artists.
Drawn from the The Workshop Warehouse's outstanding collections of certified prints, posters and collectables, this exhibition showcases certified reproductions of important works by the artists that have been shown in some of the most important museums of the world.
All works on display are accompanied by a numbered certificate of authenticity.
For bookings at BOCA please contact 043231833, hola@boca.ae, online link or WhatsApp on +971521607507
ABOUT THE WORKSHOP WAREHOUSE
The Workshop Dubai is a unique multi-concept space, consisting of the Fann A Porter art gallery, a café and design space, providing visitors with a unique artistic and cultural experience. The Workshop Dubai, with its naturally bathed garden, is located in the heart of Jumeirah. The Workshop Warehouse is a dedicated space featuring a selection of antiques, memorabilia design items, paintings, printers and interior design consultancy services. The 600 sqm. space is an enclave for private buyers, discerning curators, and interior designers looking for unique and exceptional pieces of art or design products.
The Workshop Warehouse is located at warehouse 6, 26th street, All Quoz Industrial Area 4, Dubai. To visit, request for more information, and sales enquiries, please contact +971 55 948 1464, email info@theworkshopdubai.com
ABOUT FANN A PORTER
Fann A Porter is a contemporary art gallery that represents a diverse selection of emerging international and regional artists, with locations in Dubai, UAE and Amman, Jordan. The gallery aims to nurture the burgeoning and dynamic contemporary art scene through quality exhibitions, non-profit events, auctions, and an active community program.
Fann A Porter & The Workshop Dubai is located at Villa 45, Street 23B, Jumeirah 2, Dubai.
For more information, please contact +971 55 136 9454, or email info@theworkshopdubai.com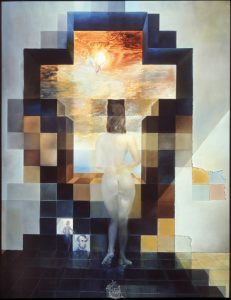 Salvador Dali
Gala Regardant La Mer Mediterranee Qui a Vingt Metres Se Transforme en Portrait D'Abraham Lincoln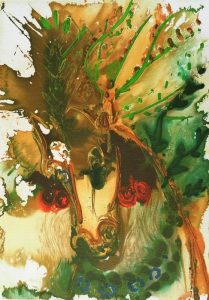 Salvador Dali
Serigraph on Silk
Bucephale
Salvador Dali
Serigraph on Silk
Cheval de Triomphe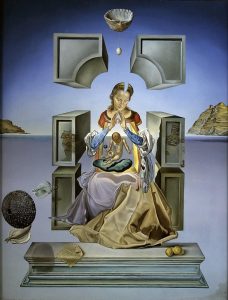 Salvador Dali
The Madonna of Port Lligat