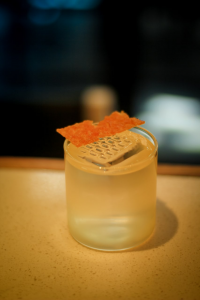 We are proud to launch a new cocktail menu inspired by our favorite local and regional ingredients and our obsession with reducing waste in the bar. The list is the result of months of research and close collaboration with the restaurant's award-winning culinary team.
Cocktails on the list include the Cold Brew Martini made with Boon coffee. Boon is a UAE based, woman-led and family-owned business roasting single-origin 100% Arabica from Ethiopia. The Foraged Martini is made with UAE native desert plant 'Khansour', and dried apricots, apricot leather made from apricot skin and Palestinian Brandy find their way into the delicious Summer in Bethlehem cocktail. Other exciting cocktails include Frankincense Negroni made with white Omani Frankincense, Pimientos del Padron cocktail our take on a Paloma cocktail made with BOCA's favorite tapas, and Tomato & Rayhan, made using tomato pulp that's left over from making paella in the kitchen and native basil or 'Rayhan.'
BOCA's new cocktails are also available with a low-ABV or no alcohol option using LYRE's products.
Check out the new SANCHO x BOCA illustrated menu through this link.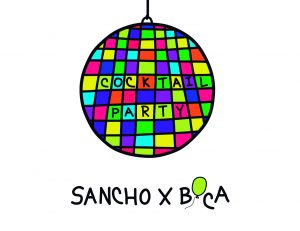 GABRIEL SANCHO
We commissioned Gabriel Sancho to bring this new cocktail menu to life. Gabriel Sancho (45) is an illustrator and cartoonist based in Buenos Aires, Argentina. His witty creations are inspired by music, film, books, puns, romance, 'the nineties' and a lot of coffee! His work, mostly shared on social media is found in print, on magazine covers, music singles and with tattoo artists.
Joins us for the launch of this new menu on Monday, September 12th, 2022 from 18:00 onwards.
Bites from BOCA and music from DJ Sarah G. RSVP to +971521607507 or hola@boca.ae
Cocktails priced at AED 85. No ABV options at AED 55. Prices are inclusive of 5% vat and subject to 7% authority fee.