Celebrate World Oyster Day with us and Dibba Bay Oysters
Exclusively on August 5th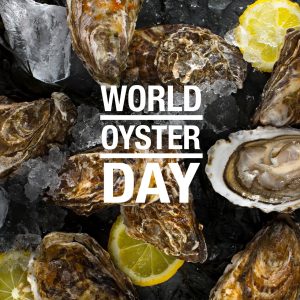 World Oyster Day takes place on Saturday, August 5th . For this occasion we have partnered up with Dibba Bay Oysters and their Oyster Trail to offer 'Signature Slurps' for AED 45 all day.
To make the trail even more exciting, Dibba Bay is running a competition where participants can win an Oyster Party worth 5000 AED! To enter, diners must visit at least 5 stops on the Dibba Bay Oyster trail, take a picture of the Signature Slurp, upload it on their Instagram stories, and tag @dibbabay & the respective restaurant. A winner will be randomly selected on August 8th and announced on their Instagram page @dibbabay.
BOCA's 'Signature Slurp' : Dibba Bay Oysters 3 Oysters Each
Pure Harvest Tomato Dressing, Beetroot Gel, Dill___AED 45
Green Gazpacho, Apple, Crème Fraiche, Oxalis ____AED 45
Oyster Croquette, Piccalilli Mayo _____________AED 45
Download the menu here
Know more about The Dibba Bay Oyster Trail here
Guests can book through 04-3231833, WhatsApp +971 52 160 7507, email hola@boca.ae, DM on Instagram, Twitter and Facebook through /BOCADubai