DELICIOUS AND RESPONSIBLY SOURCED INGREDIENTS MAKE THIS VALENTINE'S SPECIAL MENU AT BOCA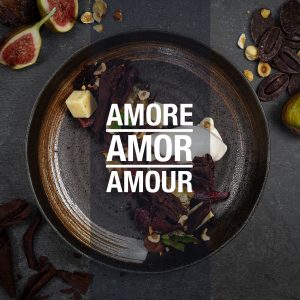 This Valentine's choose to celebrate with a delicious meal at BOCA, where you can experience a sharing menu of eight dishes highlighting responsibly sourced local ingredients.
Expect 'DIBBA BAY OYSTERS' with salty Seedaf سيداف & tomato ponzu vinaigrette, 'SEAFOOD CEVICHE' made entirely of local and regional seafood, and 'SPRING IN THE DESERT' with local desert plants including Khobez خبيز, Homaid حميض , Seedaf سيداف , and pickled Khansour خنصور الجبل together with five-day aged local beetroot. For mains, couples share an 'EMIRATI SEA BASS RAVIOLI' with Arabian Gulf sardine beurre blanc and a '12-HOUR BRAISED LAMB' with creamy polenta, crispy sunchoke, rosemary and seedaf سيداف. The meal ends with 'MARINATED FIGS & DARK CHOCOLATE' made with hazelnut ice-cream, guanaja chocolate mousse, and Emirati 'Blossom' honeycomb.
BOCA recommends 'SEA CHANGE MILLESIMATO (ROSÉ) PROSECCO' with the Valentine's special menu. 'SEA CHANGE' is a range of environmentally conscious wines that directly supports ocean conservation across the globe. The Prosecco rosé is made in the romantic Veneto region in Italy, light-bodied with a refreshing fizz and aromas of raspberries and strawberries. This 'SEA CHANGE' bottle comes with a starfish label. Why starfish? Well, out of the 40 species of starfish that exist, 8 are endangered. Starfish are also most commonly threatened by 'Sea Star Wasting Disease' which is said to be caused by global warming. Incredibly, eight different forms of plastic have been found in the stomachs of starfish.
The special menu is available on Sunday 14th of February 2021 for AED 495 for food only and for AED 655 including 'SEA CHANGE' Prosecco Rosé.
Prices inclusive of 5% VAT and subject to 7% Authority Fees. For bookings: 043231833, hola@boca.ae, online link or WhatsApp on +971521607507