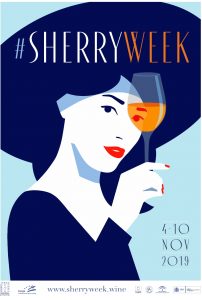 BOCA is joining more than 1,000 outlets from 30 countries from all over the world to celebrate International Sherry Week 2019. A celebration of the best of Jerez that runs from November 4 to 10, 2019 (see https://www.sherry.wine/sherryweek.)
Sherry is one of Spain's most famous, yet most mysterious beverages. It's what sommelier's drink when they're off-the-clock, and also probably what your grandma used to drink in her hay-day. BOCA & our partners The Tasting Class will host a Sherry 101 tasting on NOVEMBER 6th from 7:30 PM to 10:00 PM.
We explain what's so special about how this wine is made, aged,  where it comes from (Jerez, Spain) and explore several classic dry and sweet styles. The evening includes a welcome cocktail made with sherry, a sommelier guided tasting of four sherries and some light Spanish nibbles for AED 300.
WELCOME COCKTAIL:
REBOQUITO: Tio Pepe Sherry, Sangre de Toro Cava, Homemade Lime Juice, Simple Syrup, Organic Basil Leaves
SHERRIES:
González Byass Tio Pepe, Palomino Fino, Jerez, Spain
Gonzalez Byass La Cala by Albert Adrià, Palomino Fino, Jerez, Spain
González Byass Amontillado VORS, Palomino, Jerez, Spain  
González Byass Nectar, Pedro Ximénez, Jerez, Spain
FOOD:
Homemade Bread "Pan con Tomate"
Fried Padrón Sweet Chilli Peppers  
Ice Packed Manzanilla Olives
BOCA Potato Chips
Call BOCA on 043231833 or email hola@boca.ae to book