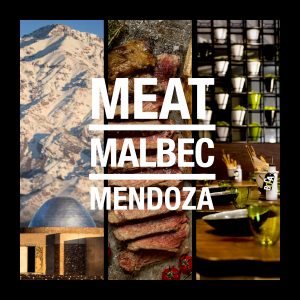 A celebration of succulent meats and bold Malbecs straight from the foothills of the Andes, from forever-sunny Mendoza and the Uco (Ew-coh) Valley.
Familia Zuccardi invites you to an Argentinian takeover of BOCA serving up ceviches, empanadas and gaucho-sized portions of grilled 'Asado' featuring barbequed short beef ribs, chorizo, steaks and slow-cooked lamb. There will also be a special plant-based 'Asado' of glazed celeriac, local kohlrabi, heritage carrots, roasted cauliflower and scorched Padron peppers followed by a finale of a mighty black chocolate block and cherry compote.
Nicolás Angelini of Zuccardi's Valle de Uco (just awarded Best Vineyard in South America and the World*) will guide us through four native varieties and will explain the meticulous care the family puts towards sustainability and the respect for soil, air, flora, fauna, and the community the vineyard is built on. BOCA has also put together a guided juice pairing option with matching aromatics and cordials.
Prices are inclusive of all authority fees. Booking is essential. Guests can book on 04-3231833 and on hola@boca.ae
*World's Best Vineyards Academy, 2019 (https://www.worldsbestvineyards.com)