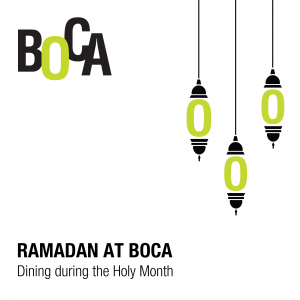 We are open as usual throughout the Holy Month of Ramadan and added an Iftar menu. Ten sharing dishes, iced tea, coffee and tea for AED 225+ per person.
Click here to see the menu
Served daily during from sunset to 11 pm.
Prices are inclusive of 5% VAT and subject to 7% authority fee.
Guests can book through 04 323 1833, Whatsapp on 971521607507 or hola@boca.ae